Picture(s) needed
Please do NOT send pictures out of books, magazines, or off other web sites unless you own the rights to the photo.

Piebald
Paint Horse
The Piebald is a color pattern of Paint horse that has a coat with large patches of

black

and white.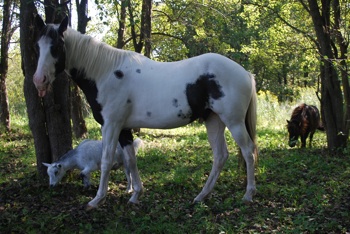 Chico is a 6 year old Piebald Paint gelding, "who acts more dog than horse sometimes. He is a sweetheart that just loves and loves. He is a great trail horse, and not much spooks him; we can trust him with anybody."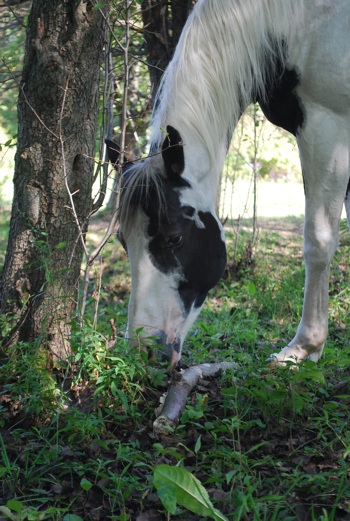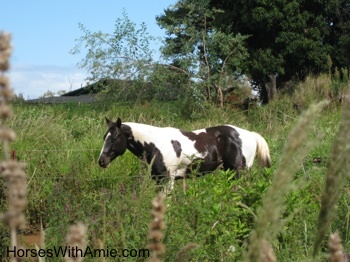 This is a Piebald Paint horse from Maui, Hawaii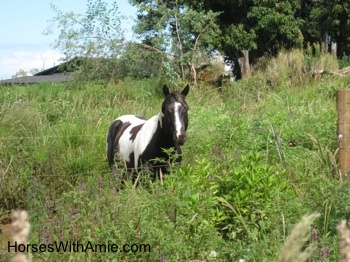 Back to Paint Horse | Back to Horse Breeds | Back to Horse Types