Getting Your First Horse or Pony
Conformation | Horse & Pony Breeds | Horseback Riding | Riding History | Horse Behavior | Horse & Rider Bonds
Before you Buy
You have always wanted a horse/pony ever since you were little and now you think you are ready to buy one. Before you go out and get the first horse you see you should make sure you take or took riding lessons for a reasonable amount of years. Make sure you know how to handle a horse/pony. You also have to understand the fundamentals of horsemanship. Do you know how to feed and take full care of a horse/pony? Can you maintain the expenses of owning your very own horse? Do you know how to correctly put on a halter or saddle? Can You Bridle or put a headstall on a horse or pony? Will you be able to properly groom a horse or pony? Do you understand the basic safety rules for working with horses? If you can do all of the listed above you are one step closer to you very own horse or pony.
Starting Out Safe
When selecting your first horse or pony, there is one rule you should always follow know matter what. That rule is don't let inexperienced riders work with inexperienced horses. This includes ponies as well. inexperienced horses as well as ponies learn from there rider. if you put a rider who doesn't know what there doing or who lets the get away with small things like eating grass as you ride or trotting when you should walk, will make your horse miss-behave when you ride too. Giving your horse or pony bad habits. They wont seem like much at the time but they can slowly become a problem. The temperament of the horse is a big thing to look for. If you are going to be around kids with your horse or pony you want to get one with a calm easy going temperament. High spirted horses will need to get ridden more often then a calm horse clearly because they will want to run and be free. The same thing goes with ponies. Ponies are said to be more temperamental and a bit harder to handle, but that doesn't mean you can't find a pony that is calm and good with kids. You just need to keep your options open.
Time and Budget
You should really think about how much time you have to spend with your horse. Horses as well as ponies need regular attention. Boarders may be expelled if they don't show up at the barn at least three times a week, depending on where you go. Boarding is very expensive too. To board your horse or pony can range from 200-600 dollars a month if you ask the owner to feed and give them water everyday. Again it depends on who you board with. the cost of a horse can also range from $200 to even $10,000 or higher. This all depends on what kind of horse you get and if it is already trained as well as who the seller is. The cost of feed is very expensive too. Once every year you must get your horses and/or ponies teeth floated which is like going to the dentist to us. Getting a horses or ponies teeth floated can cost from $25-$125 it depends on the condition the teeth are in. Along with those expenses you need to get you horse or ponies hooves done by a farrier. The farrier will shape the horse/ponies hoof and if necessary put shoes on them. If your horse/ponies hooves don't need any special treatment then this will cost from about $20-$60. If your horse needs shoes then that could cost up to $200. Horse shoes need to be replaced every couple of months. So all together you could be spending thousands of dollars a year with all the expenses a horse or pony require.
The Work Involed
Horses as well as ponies reguire a lot of work to care for them. Are you will to muck out a stall a few times a week depending on how often you out them in it?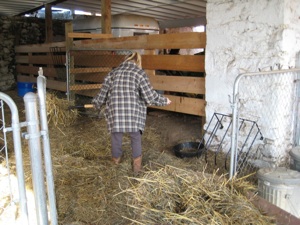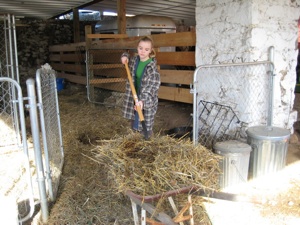 When I muck out a stall I use a Pitch Fork. It makes the job a whole lot easier!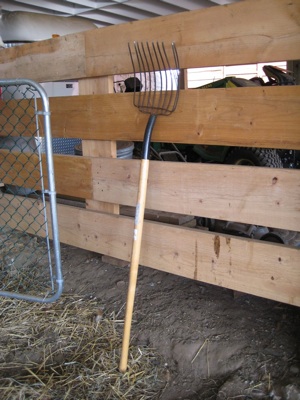 Horseback Riding | Horse Floater | Farrier