Mixed Breeds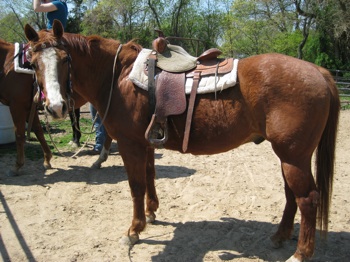 JD the Quarter Horse/Arab cross. JD is 27 years old abd is a Chestnut with a blaze.
__________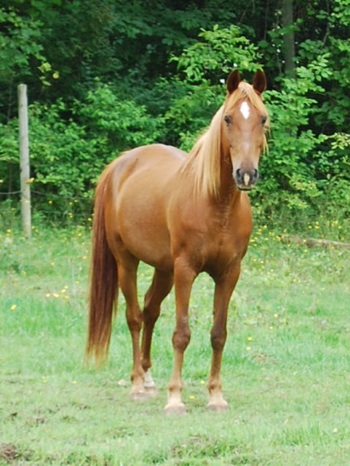 Dakota is a 16 year old Arabian/Saddlebred gelding. "He is a snot, but runs like the wind and my first riding horse."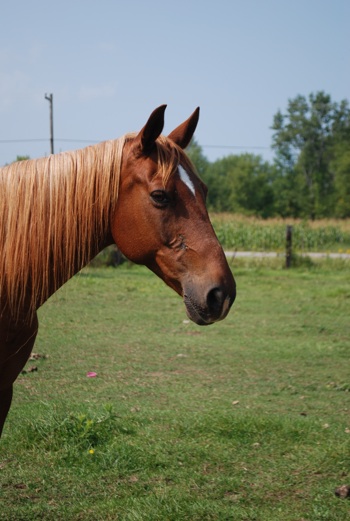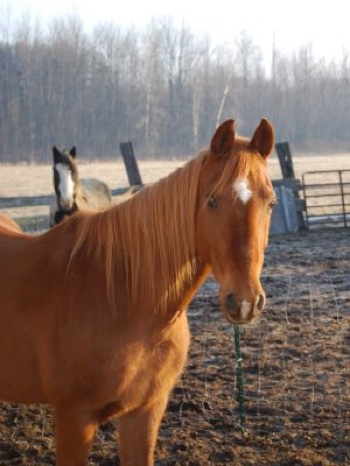 __________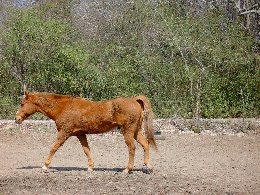 "Chippewa is a 12 year old Saddlebred/Tennessee Walker cross who stands 16hh and has no problems with a 4 year old girl riding him."