Appendix
Thoroughbred/Quarter Horse Cross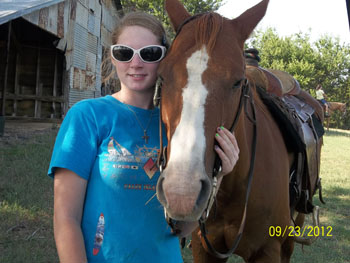 Makalya and her appendix quarter horse, Blaze.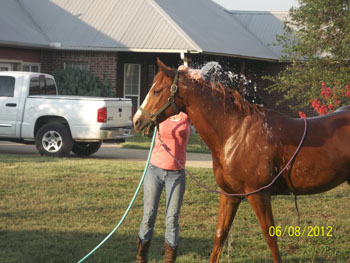 The Appendix Horse is a cross breed between a

Thoroughbred

and a

Quarter Horse

. Many people just consider it to be a Quarter horse. They are built about the same and range the in the same height category. Often this breed of horse may be referred to as a Running Quarter Horse, which is normally an Apendix horse that is tall and longer like a thouroghbred but with big bones and muscle like a Quarter horse.

Height

Height vary's mostly within 14.3-16hh however some horses can reach anywhere up to 18hh

(hh= Hands High, one hand is 4 inches)

Color
Any Solid color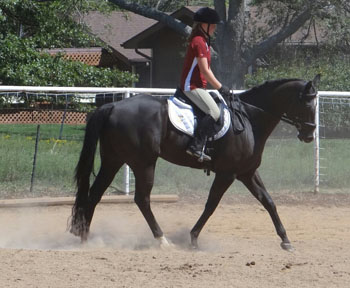 Master Eye Opener is a 14 year old Appendix horse and 17.1hh! He is huge, but has amazing movement and will be used for dressage, jumping, and trail riding.
____________________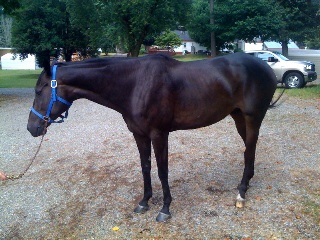 Zack is a 7 year old Appendix gelding who stands at 16.3hh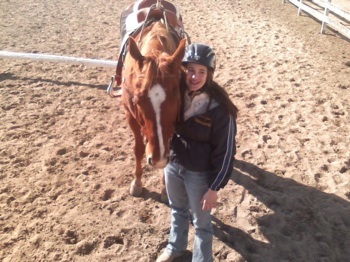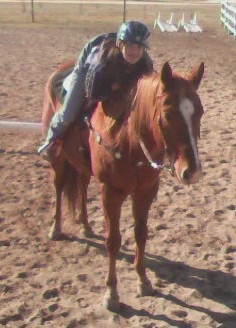 Brandy and her 11 year old Appendix horse Ice Cream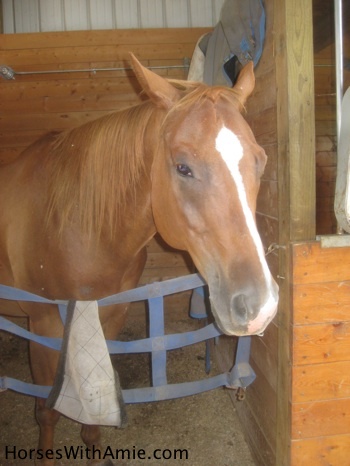 Ice Cream relaxing in his stall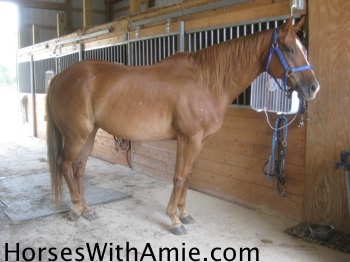 Have an Appendix horse? Send in your photos to him your horse featured on HorsesWithAmie!